Rental Assistance Demonstration (RAD)
What is RAD?
The Rental Assistance Demonstration (RAD) is a voluntary program of the Department of Housing and Urban Development (HUD). RAD seeks to preserve public housing by providing Public Housing Agencies (PHAs) with access to more stable funding to make needed improvements to properties. RAD provides PHAs a way to rehabilitate, or repair, units without depending on additional money from Congress.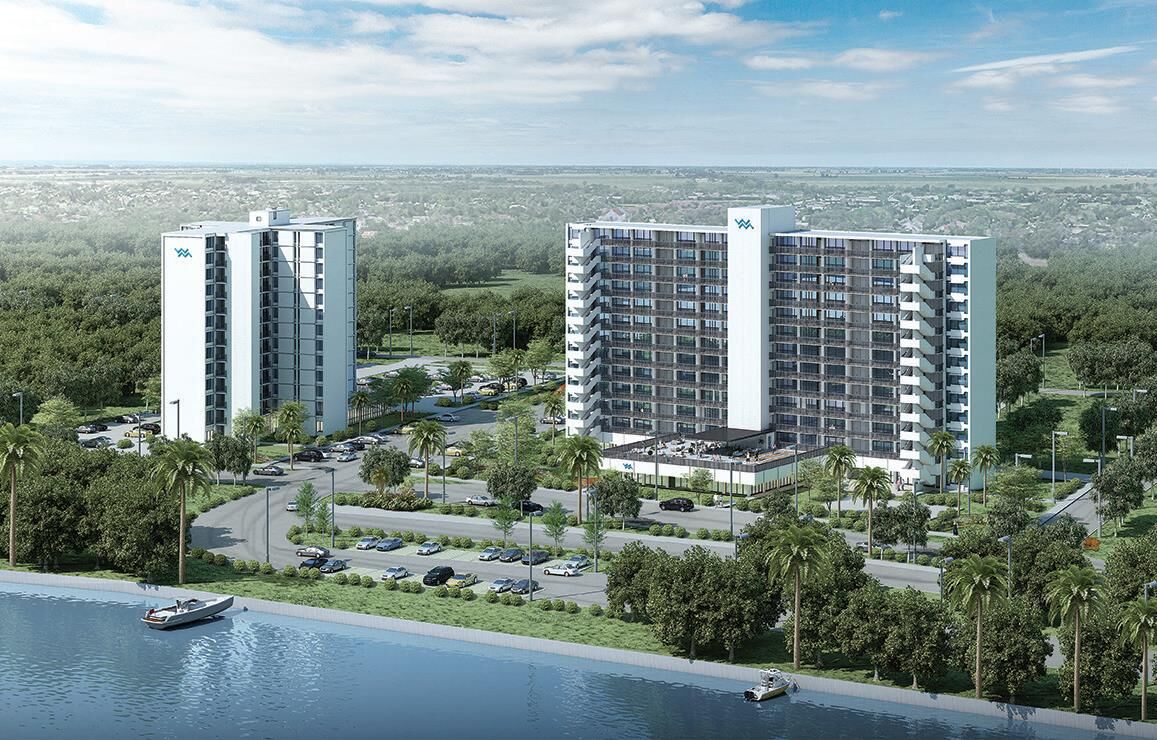 Windsor and Maley Apartments
Photo Credit: Daytona Times, April 21, 2021
---
FAQ's
WILL A RAD CONVERSION AFFECT MY HOUSING ASSISTANCE? You will not lose your housing assistance and you will not be rescreened because of a RAD conversion.
WILL A RAD CONVERSION AFFECT MY RENT? If your building or development is converted to PBV or PBRA, your rent contribution will most likely be the same as it was under public housing-generally no more than 30% of your household's adjusted gross income. Since the project-based Section 8 programs also set resident rents at 30% of adjusted income, most residents will not have rent increases as a result of a RAD conversion.
WILL I HAVE TO MOVE IF MY HOME OR BUILDING IS REHABBED? Most needed repairs made as part of RAD are likely to be small and you will be able to stay in your home during construction. However, some apartments and buildings will require more extensive rehab. In these cases, you will be temporarily relocated as provided by the Uniform Relocation Act (URA). You will have the right to return to your development once construction is completed. Generally, temporary relocation should not last longer than 12 months.
WILL RAD AFFECT RESIDENT RIGHTS & PARTICIPATION?
Overall, your experience as a resident should not change very much, if at all, due to a RAD conversion. RAD keeps many of the resident
processes and rights available under public housing, such as the ability to request a grievance process and the timelines for termination notification.
---
RAD Residents Rights in Public Housing:
As a resident of a public housing property that is participating in RAD you have the following rights:
Prior to conversion
- Receive notice and participate in meetings
- Comment on the conversion plans
At conversion
- To maintain residency in the property
- If temporary relocation is necessary, you are provided relocation protections and a right to return
After conversion
- Pay no more than 30% of adjusted income in rent
- Right to participate in a resident organization
- Right to exercise "ChoiceMobility"
- Your lease must be renewed and you cannot be evicted without cause • Right to termination and grievance procedures.
---
HACDB RAD Meetings:
Daytona Rental Assistance Demonstration (RAD) Windsor and Maley resident meeting notice - 9/23/2021
Daytona Rental Assistance Demonstration (RAD) Family resident meeting transcript - 8/12/2021
Daytona Rental Assistance Demonstration (RAD) Family resident meeting presentation (Developer BGC Advantage) - 8/12/2021
Northwood Villages and Walnut Oak Resident Meeting transcript - 5/5/2021
Northwood Villages and Walnut Oak Resident Meeting transcript - 4/7/2021
Northwood Village Resident Meeting transcript - 3/3/2021
YouTube Affordable Housing Development and Revelopment Project video - 2/10/2021:
YouTube Northwood, Walnut Oak, and Northwood II resident meeting video - 2/3/2021:
Northwood Village Resident ZOOM Meeting transcript - 2/3/2021
Windsor RAD Meeting transcript - 9/10/2020
Windsor/Maley RAD Meeting (Virtual) PowerPoint by BGC Advantage - 9/10/2020
YouTube Presentation by HACDB Development Partner, BGC Advantage - 6/26/2020:
Northwood Village RAD Meeting transcript - 6/25/2020
Caroline Village RAD Meeting transcript - 6/25/2020
Windsor/Maley RAD Participant Observation - One Voice for Volusia - 2/12/2020
Palmetto Park RAD Participant Observation - One Voice for Volusia - 2/10/2020
HACDB Minority - Section 3 Contractor Meeting - BGC Advantage PowerPoint presentation